SACRAMENTO TRELLISES, ARBORS, AND PATIO COVER INSTALLATION
Accentuate the best of your backyard or outdoor living space with the help of Living Elements Landscape! With our Sacramento trellises, arbors, and patio cover installations, you can not only make your backyard more aesthetically pleasing but make it more enjoyable by providing shelter from the hot sun. These basic features combined with living elements like plants, trees, and stones can then transform your outdoor space into the oasis you've always dreamed of. Read more about how this service can bring life to your backyard, then contact us to get your project started!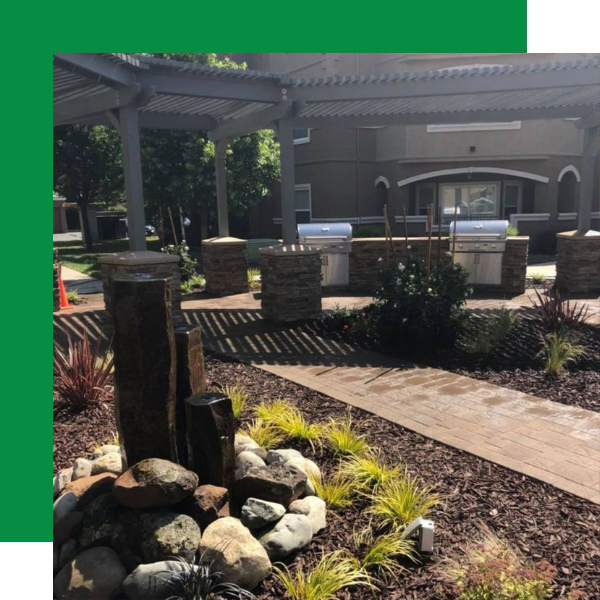 Deciding on Aesthetics
A great patio should be one that invites you to relax while providing beauty to your landscape and being durable enough to last throughout the years. The first step in achieving this dream, however, is to determine the aesthetic you want your backyard to portray. Here are just a few elements you can add to establish the general theme of your outdoor space:
Trellis - These are ideal for garden lovers that want to incorporate a dynamic element to their yard by making vertical displays of vining plants.

Arbors - Create a living entrance to invite in guests with these open archways that leave space for vining plants that can grow to provide shade.

Patio Cover - Simple yet essential, these are the ideal feature for socialites that need a shaded area for guests to gather or to protect family members from the hot sun while sitting down to an outdoor dinner.
No matter which aesthetic you choose to complement the style of your home, we believe a patio cover, trellis, or arbor should be designed and installed to meet the most stringent expectations for quality and appearance.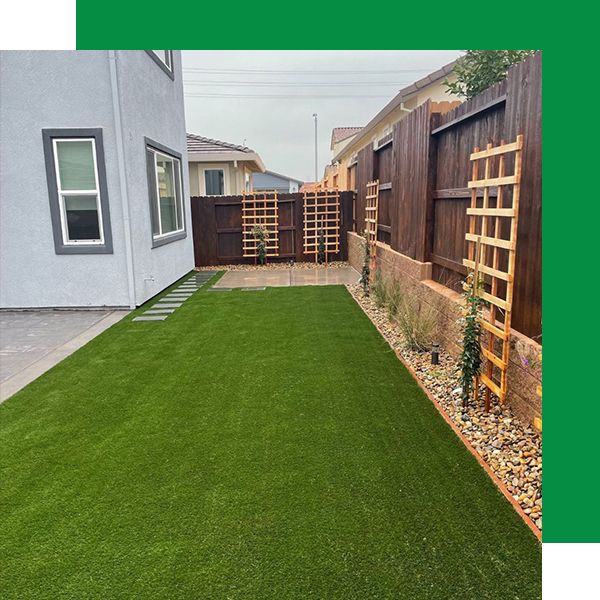 Quality Craftsmanship
As Sacramento's premier landscape and design company, we promise to deliver nothing other than unquestionable quality. As expert patio cover builders with more than a decade of experience, we understand the importance of ensuring structural integrity, which is why we build your structure with only proven techniques and superior materials. Durability is always at the forefront of all our designs, so you can feel confident that your landscape features will last for future generations to enjoy!
Service You Can Trust
Working within your budget and schedule, we offer homeowners affordable rates, backed by our worry-free satisfaction guarantee. If, for any unforeseeable reason, your patio cover or trellis doesn't meet your expectations for beauty, function, or durability, we will go above and beyond to remedy the situation and earn your satisfaction. Never compromising our own high standards, we strive to remain customer-focused throughout every step of the process, ensuring that your patio and the rest of your landscape are of the highest quality.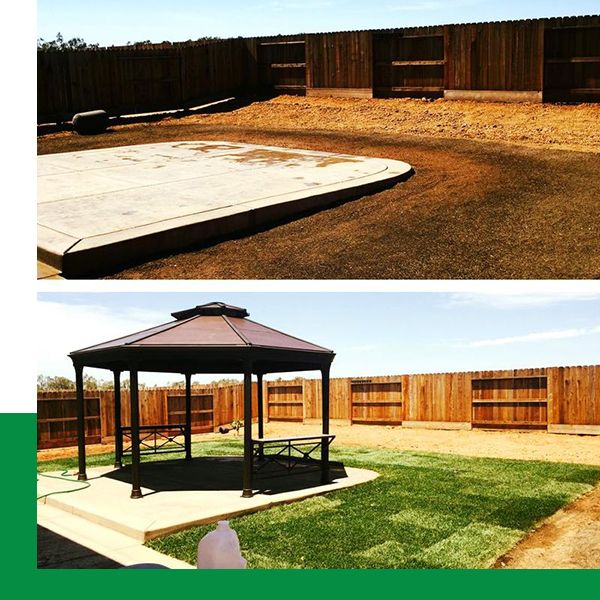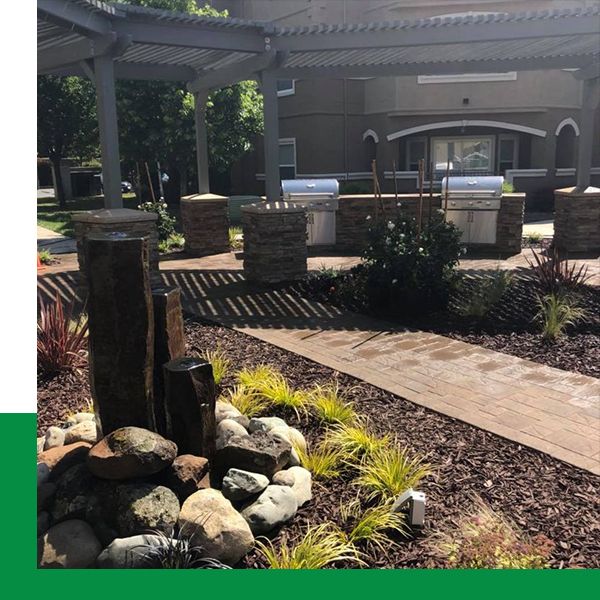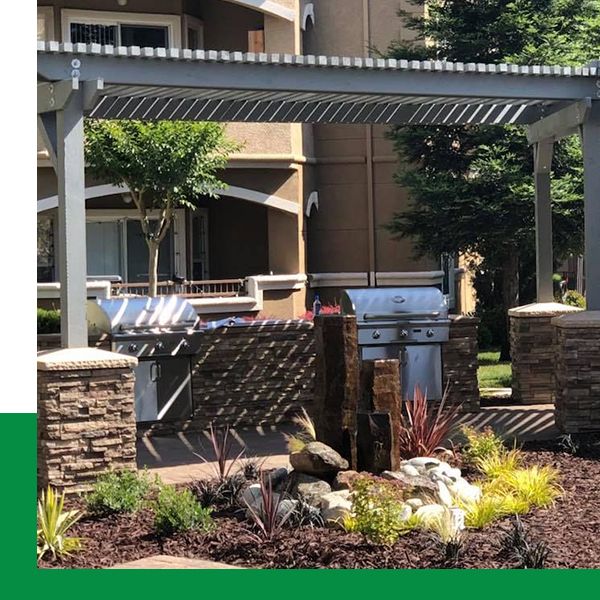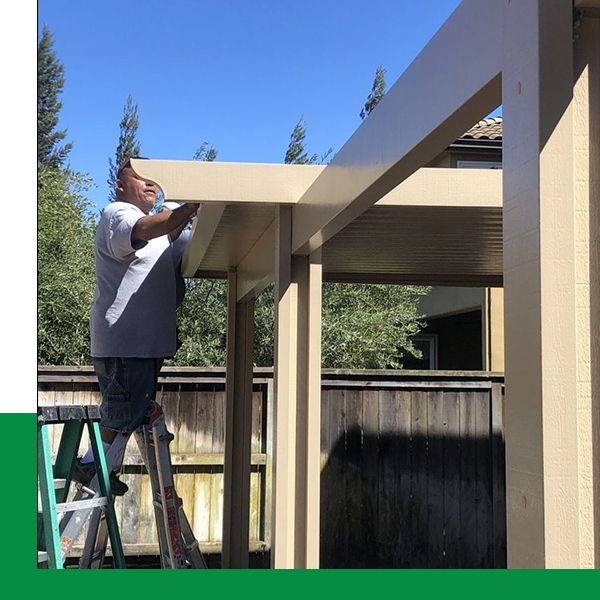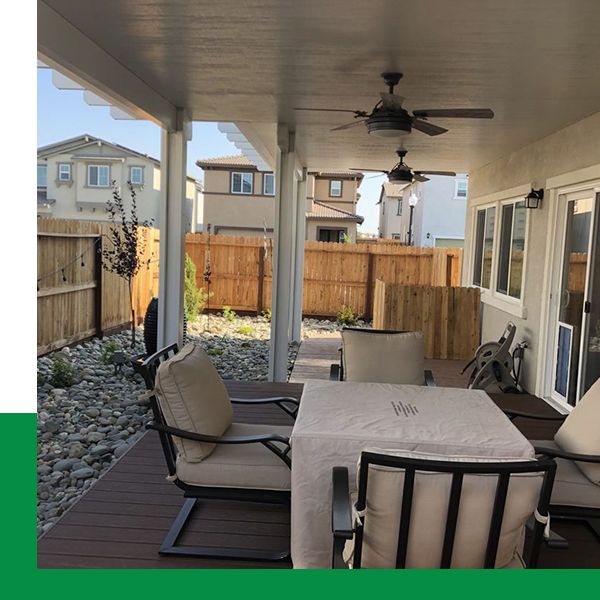 If you're ready to get the Sacramento trellises, arbors, and patio cover installations to pull your outdoor living space together, then contact the professionals at Living Elements Landscape today! We'll work with you to ensure all of your "must-haves" are incorporated into your landscape and are built with the highest quality of craftsmanship. Stop imagining the possibilities and make them a reality. Contact our customer care team now to schedule your project estimate. We look forward to adding you to our long list of happy customers!
Trellises, Arbors & Patio Covers