LANDSCAPE DESIGN IN SACRAMENTO
TRANSFORM YOUR YARD WITH OUR CREATIVE DESIGN PLANNING SERVICES. CALL TO SCHEDULE YOUR LANDSCAPE DESIGN CONSULTATION TODAY!
Helping You Create the Yard of Your Dreams
Your landscaping or gardening project is always in good hands with our landscapers. Our service includes all project phases from planning to maintenance. In the process, we always keep your personal wishes and needs in mind. See for yourself just how professional and creative our work is!
What makes us different? We're a full-service landscaping company. You don't have to hire a separate landscape designer — we take care of the planning, implementation, and maintenance of your project. We have experience servicing residential and commercial projects of all sizes and can help make your wishes of having a beautiful yard come true. Check out our project gallery to see some great examples of our work!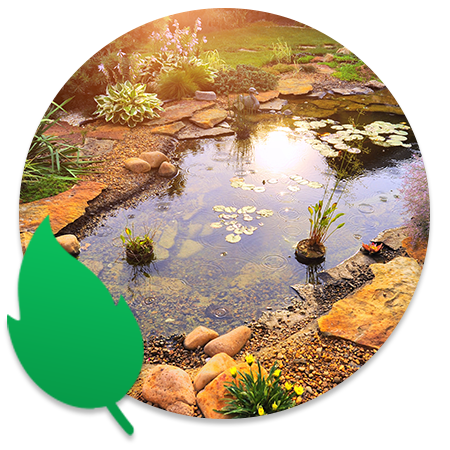 Why You Should Choose Us:
More than just design services, we install too!
Dedicated project manager assigned to your site until the day of completion
One-year warranty on everything we install (including plants!)
You only pay once projects are completed
We're licensed, bonded, and insured
Our employees must pass extensive background checks
We Offer Free Estimates
SACRAMENTO LANDSCAPE DESIGN
Make Your Home the Envy of the Neighborhood
Have you always admired yards that are perfectly manicured? Does it seem like no matter how much you invest in weeding, planting, and mowing, that your yard never quite looks as good as you would like it to look? Give your yard that "wow factor" with professional landscape design services from Living Elements Landscape.
Working with a professional landscaper is the key to transforming your yard from "ok" to "awesome!" During our design consultation, we will discuss your vision for your yard and determine which features are most important to you. Then, we will create a plan that will work with your budget. You'll see how a beautifully landscaped yard can take curb appeal to the next level and add value to your home.
Choose Design Elements That Are Important to You
Are you looking for low-maintenance, drought-tolerant landscaping? Or, do you wish that you had a lush outdoor living space where you can relax and enjoy nature's beauty all year round? No matter what kind of design elements you wish to incorporate into your yard, Living Elements can help. Not sure how you'd like your yard to look? Browse our project gallery for ideas and inspiration.
Landscape Design and Installation Services
Living Elements makes it easy to create a picture-perfect yard by offering installation as well as design services. Many companies only do one or the other. We combine creative design with quality materials and our expertise to deliver head-turning results that are as beautiful as they are functional.
Learn about all of the services that we have to offer by clicking on each link below, then contact us to schedule your free consultation!