Sacramento Sod and Artificial Turf Installation
The best Northern California Sod and Artificial Turf Installation Services
Sod and Artificial Turf Installation
If you're looking for the best Northern California sod and artificial turf installation services, look no further than Living Elements. Our team of landscape design and installation experts will work with you to create a yard that is both beautiful and functional. We offer a variety of sod and artificial turf options to choose from, so you can find the perfect solution for your needs. We also have a wide range of landscaping services available, so we can take care of everything for you. Schedule your project estimate today!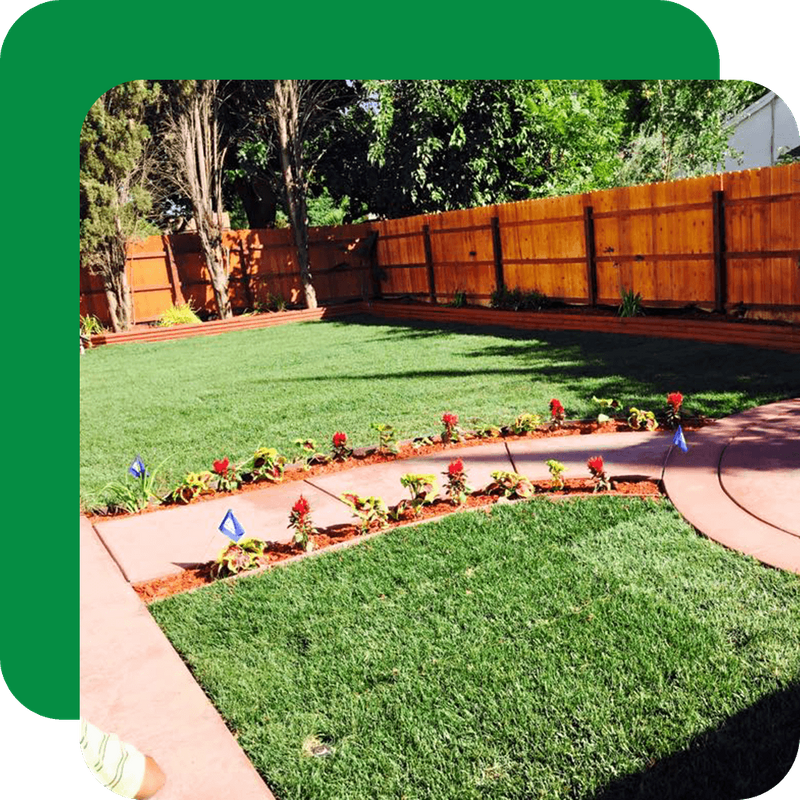 Why Choose Sod
Sod installation will instantly transform your yard and it has many advantages over seeding. Though the cost may be significantly more than spreading seed to set a new lawn, laying sod lets you avoid the long wait for the seeds to germinate and grow.
Seed also requires much more care and maintenance. You have to avoid using your yard during the growth stage and it remains vulnerable to rodents, birds, drainage issues, and more. After all that care, you may be left with ugly bare patches that are difficult to fill in. Sod can be laid in just one day and can be enjoyed in just a few hours. Furthermore, homeowners can order sod installation any time of year.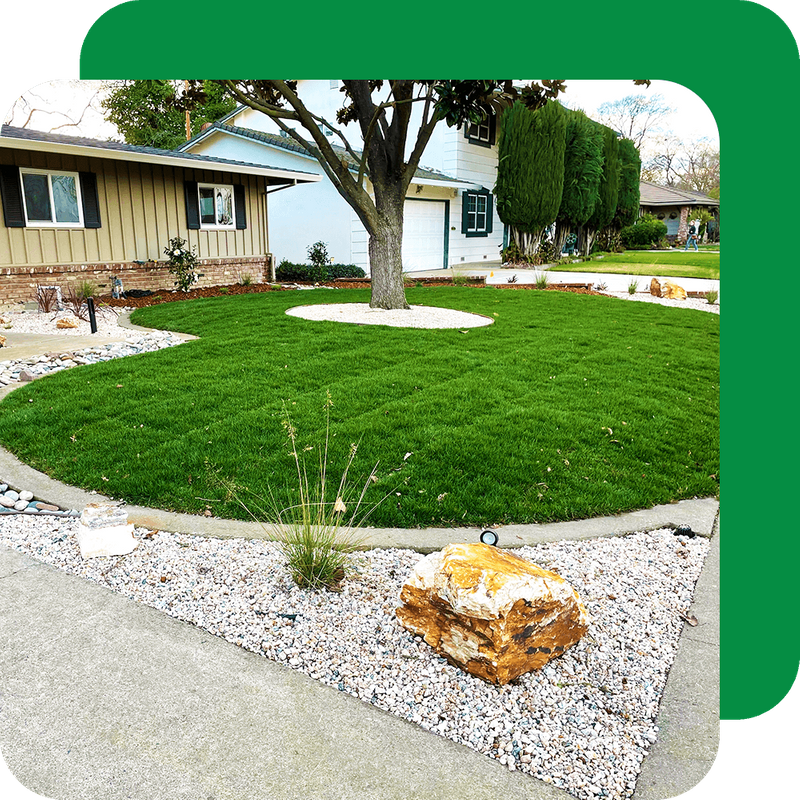 Our Sod Installation Process
The first step is to remove any existing vegetation from the area where you will be laying sod. This may involve hand-digging around delicate plants or using a power tiller to remove large areas of grass.

Once the area is cleared, we will level it off and make sure it drains properly. We'll also add a layer of fresh topsoil to ensure your sod has a rich foundation to grow in.

Next, we will lay the sod in rows, making sure each piece is snug against the last. We will then roll the sod to ensure good contact with the soil beneath.

Finally, we will water the sod thoroughly and provide you with instructions on how to care for it in the first few weeks. With proper care, your sod will take root and start to grow within a few days.
If you're ready to have the yard of your dreams, contact Living Elements today. We'll be happy to provide you with a free estimate for our Sacramento sod installation services!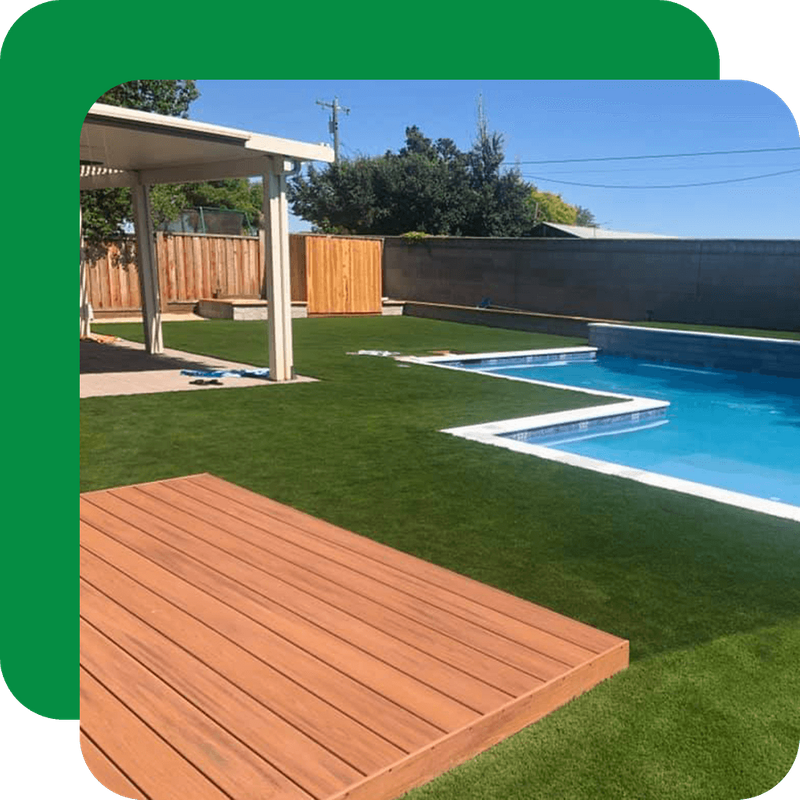 Why Choose Artificial Turf
If you're like us, you are becoming increasingly conscientious about your impact on the environment around you. With water resources becoming more and more precious in Sacramento, as well as the rest of the state, conservation is becoming an increasing concern for the average homeowner. The trend of replacing water-thirsty grass with artificial turf is helping many homeowners save money while supporting more environmentally friendly practices.
Made from high-quality materials, today's artificial turf adds the attractive allure of lush, green grass to both neighborhood homes and commercial properties alike. Installed in just hours, artificial grass lets you enjoy the look and beauty of your yard without maintenance and upkeep. Plus, it can stand up to pets, children, and practically any activity you can put it through.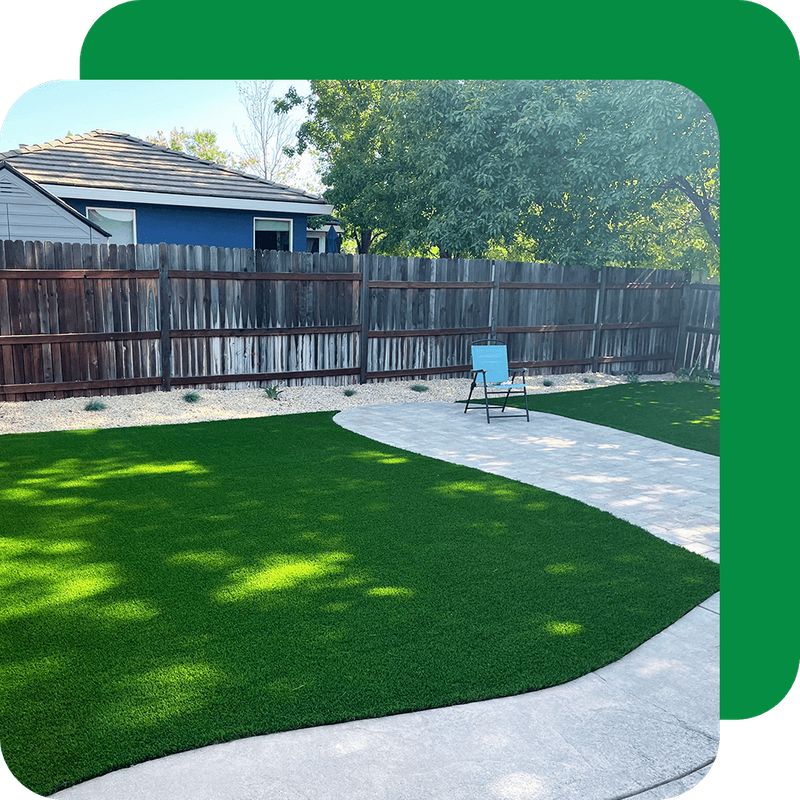 Our Artificial Turf Installation Process
Site Preparation

Sub-base & Compaction

Base Preparation

Turf Installation

Infill & Seaming

Final Grading & Landscaping
After your artificial turf is installed, proper maintenance is essential to keeping your lawn looking its best. Our Northern California landscape design and installation experts are here to help educate you on the best practices for taking care of your new turf. Schedule your project estimate today!
Schedule Your Project Estimate Today!
Find out more about our Sacramento sod and artificial turf installation services by contacting our Living Elements customer care team and scheduling an on-site project estimate. We promise personalized service with a smile!